Case Study
BIOREMEDIATION OF METHYL TERTIARY BUTYL ETHER (MTBE) IN GROUNDWATER
The intervention had the scope of remediating an accidental spillage of gasoline. The MTBE diffusion was initially tackled by setting-up an hydraulic barrier, that was left in function for about three years. After that time the groundwater still presented unacceptable concentrations of the pollutant, up to about 150 µg/L and it was proposed the adoption of Biosearch Ambiente method.
We therefore operated a first laboratory study to define the nutrient mixture composition. This was later applied in situ.
The area subject to intervention is colored in orange in the figure. The well S1 showed the highest contamination, followed by S2. The nutrient mixture was injected upstream from the contamination source.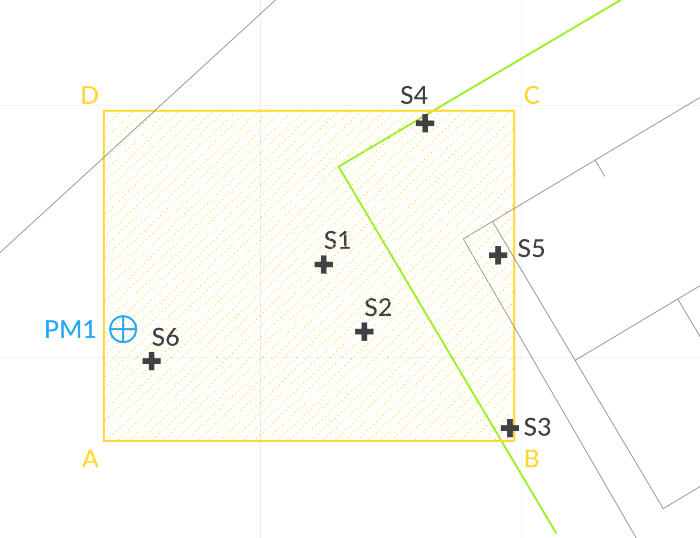 The nutrient mixture effectively stimulated the microbial community in the matrix to degrade the contaminant. After 180 days, in fact, MTBE completely disappeared from water samples collected at wells S1 and S2 (Figure 1). The presence of TBA (tertiary butyl alcohol, an intermediate of MTBE degradation) was also assessed by chemical analysis and all samples were negative.